Whole Milk - Farm Fresh Full Cream Milk from Berway Farm Creamery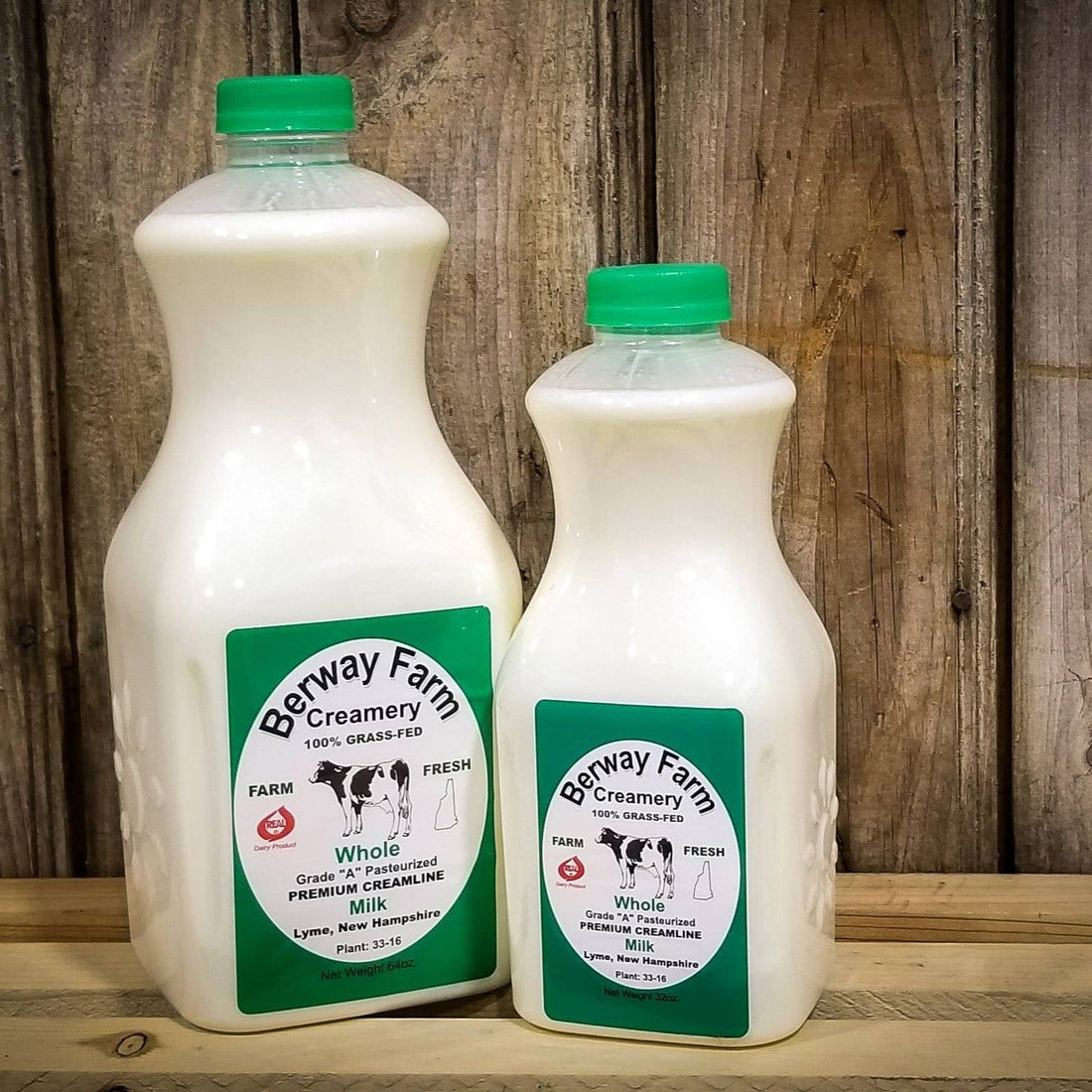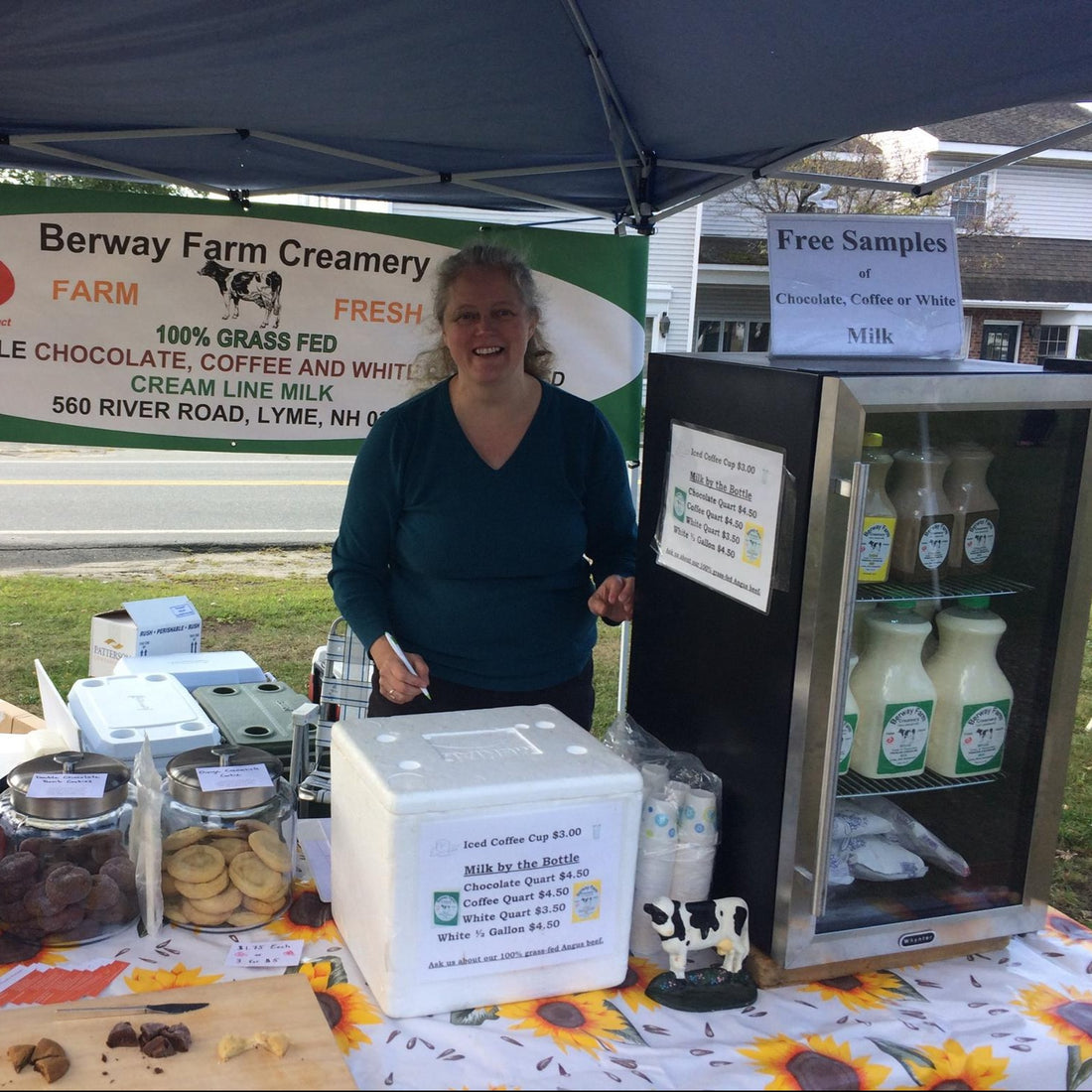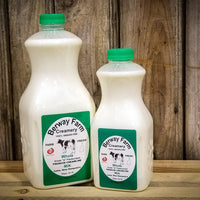 Whole Milk - Farm Fresh Full Cream Milk from Berway Farm Creamery
This milk is amazingly fresh. The Svenfish crew has been drinking it at home for the past few weeks and it is fresh, creamy, delicious and healthy.
The milk is from grass fed cows and is gently pasteurized on the farm and immediately bottled and ready for delivery. You will receive the milk within days of milking. It has not had the cream skimmed off and has not been homogenized, so just like in the old days, the cream rises to the top overnight.
A quantity of "1" is the purchase of one Half Gallon of Berway Farm Creamery non-homogenized cream line milk, Lyme, NH
http://berwayfarmcreamery.com/
This product is available for Same Day Delivery in designated towns.