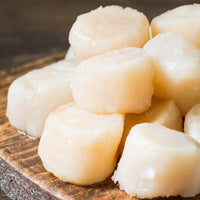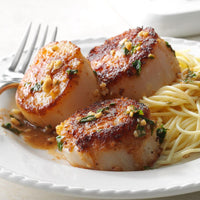 Our giganto scallops are huge, about 2oz each! They have the same flavor and texture of regular sized scallops (sweet and succulent, yet firm) but bigger! They are "dry" scallops and make a perfect centerpiece to any entree. Best pan seared in butter to get a crispy edge.  
Source: Wild-Caught, Locally-Sourced (when available). 
One unit purchased equals one pound (8 or less) of raw scallops.
"Dry" is the seafood industry term for natural scallops, which have not been treated with phosphates. Natural scallops have a slightly tan, or "vanilla" color.