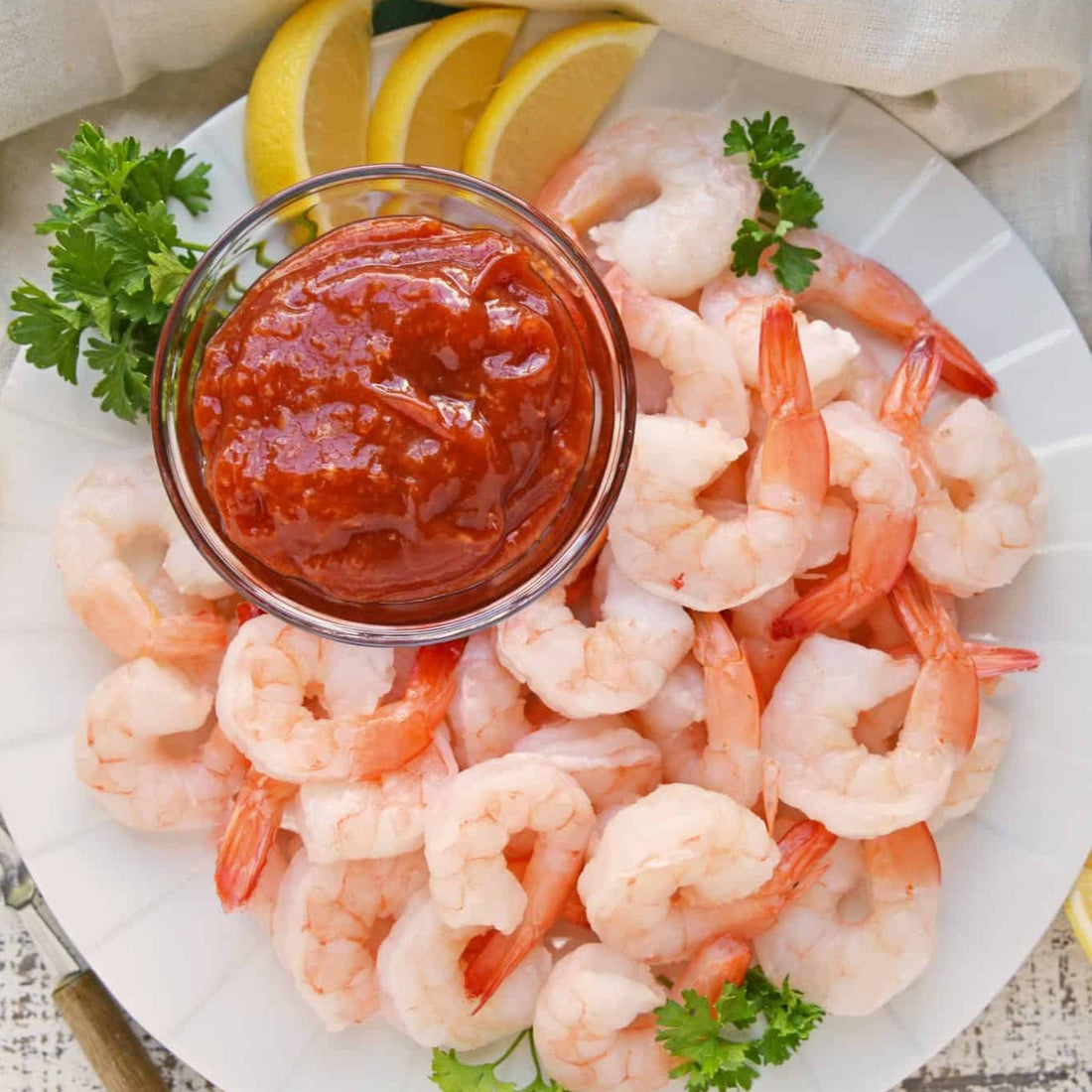 The shrimp are cooked quickly in a water bath containing lemon, black peppercorns, and some herbs. Ready for you or your guests to enjoy!


One unit purchased is one pound of cooked, peeled, deveined, tail-on shrimp (about 11 - 15 pieces) and our cocktail sauce, an 8oz package. 

Allergens: Contains Shrimp (Shellfish), Lemon juice (Citrus)
Shrimp and Haddock
Outstanding! So fresh and delicious!
Outstanding!
My guests raved about the shrimp. How huge they were and how fantastic they tasted. Yummy cocktail sauce too. I am "hooked"
Never got it!
I never received the order of cooked shrimp. I await a refund of the amount I paid for it.