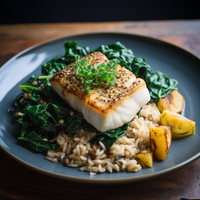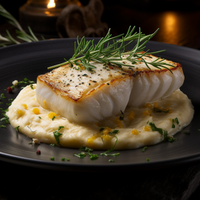 Experience our wild-caught halibut, hailed as one of the tastiest fish in the sea. Sold in raw, boneless one-pound portions, its firm, flaky texture transforms into a culinary masterpiece when roasted with simple seasonings like herbs, lemon, olive oil, salt, and pepper.
With each unit you acquire, you're purchasing a pound of this fresh, skin-on, raw halibut. Elevate your meals with this delightful catch.

Source: Wild-Caught, Local

Amazing!
Absolutely fresh and moist and delicious.
Beautiful, Fresh and Delicious Halibut!
We were so impressed with the quality of this halibut. It was so fresh - and it cooked up so well. I would definitely recommend Sven to all my friends!
Amazing
Great fish and were so glad you delivered to
Charlestown MA
What could be better than fresh fish?
Delicious, fresh fish delivered right to your door! We like our halibut grilled.
Great service and as always a great piece of fish.