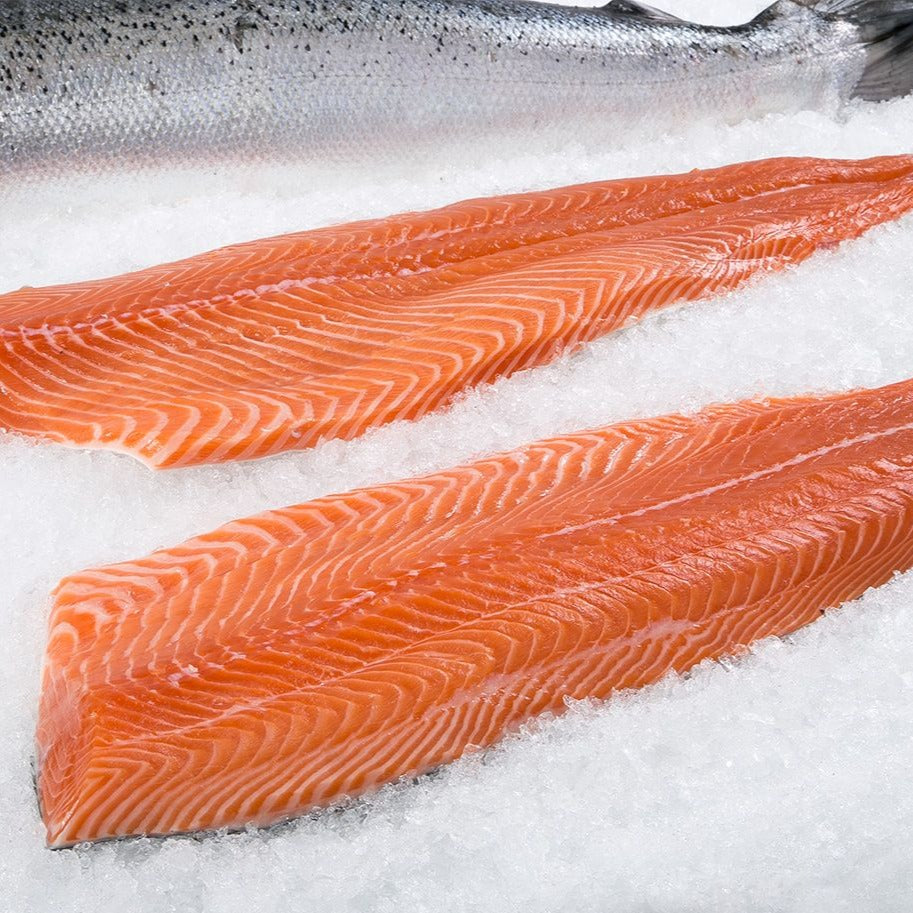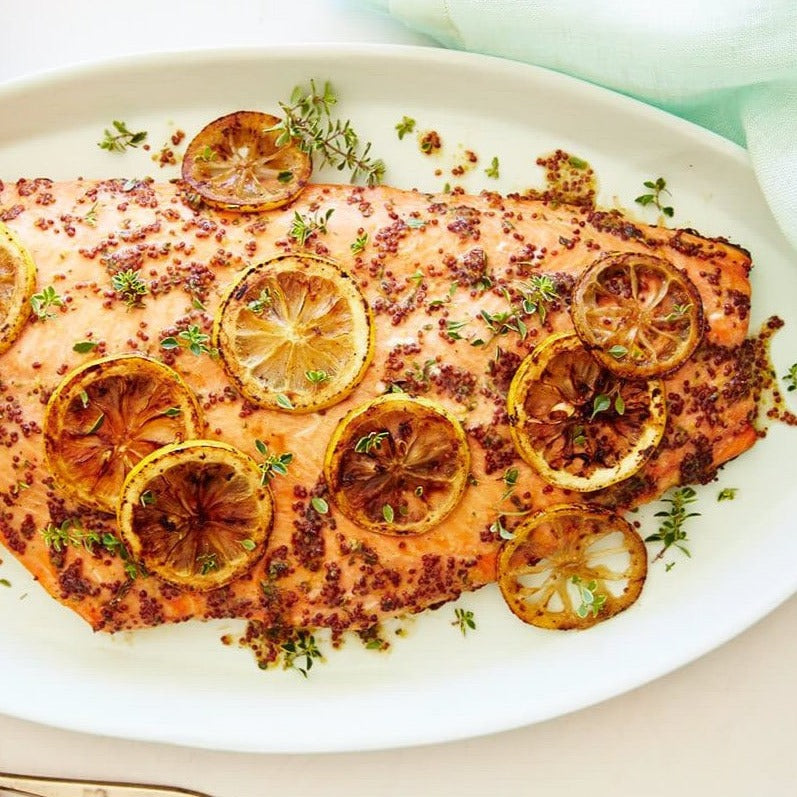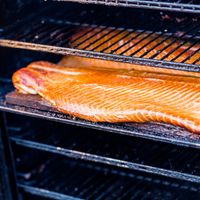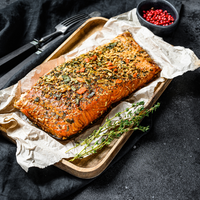 Oh yeah! Where else can you get this?! It will arrive as one piece, ready to roast, smoke, poach, grill, or whatever you have planned!
This renowned salmon is farmed in the pure, open waters of the Faroe Islands. The fish here enjoy a natural diet and not a single antibiotic or hormone is used in their upbringing. This clean and healthy environment ensures intense flavor and superior nutritional value. 
Source: Ocean-Raised, Faroe Islands, Norway. 
One unit purchased is equal to one "side" of boneless, skin-on salmon. A whole salmon side is 3.5 to 4 pounds (plus or minus). In the event that the side is larger than 4 pounds, it will be trimmed down to 4 pounds from the head/front end of the fish.  Whole Fish are also available.
Fantastic!
Fantastic salmon. Seems like a lot of $$, but the side was so generous it turned out to be a real deal, as well as the highlight of our Thanksgiving dinner. A wonderful 5 star treat.
amazing salmon!
This salmon is simply incredible. It is so fresh and tastes so light that all it needs is some salt, pepper, lemon, and olive oil. I think adding fancy sauces would be a waste as it would mask the fish's taste. I like to order the whole side so I can cook half right away and throw the other half in the freezer to have on hand when I need a quick meal.