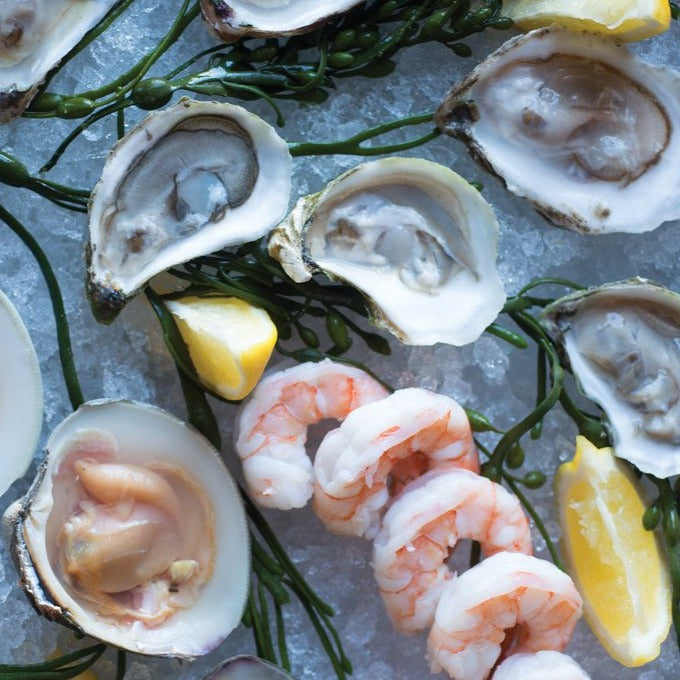 The Small Raw Bar Bundle is curated by Sven himself and the perfect way to enjoy the variety of flavors and textures of fresh shellfish. Treat your loved ones at your next family dinner or give as a birthday gift for the "sea-foodie" in your life. We'll even deliver it at no extra charge! 
One unit purchased includes: 
1lb of cooked jumbo shrimp 

6 unshucked seasonal oysters 

4 Littleneck or Cherrystone clams (as available) 

1 lemon 
*This bundle may be shipped in an up-cycled styrofoam container. Svenfish attempts to reuse them as much as possible to reduce unfortunate waste that comes from the seafood industry. We are happy to take back the container on our next delivery to you.