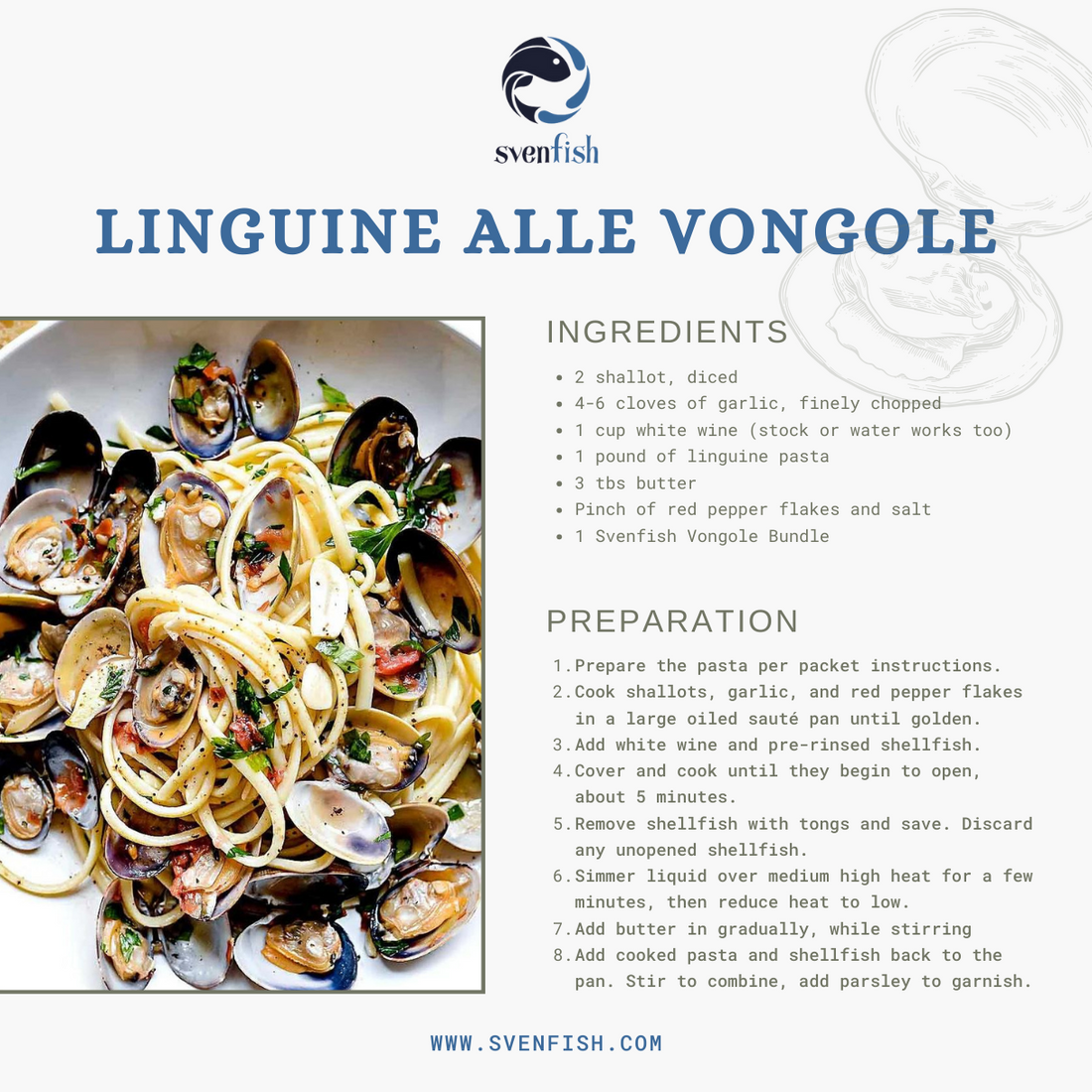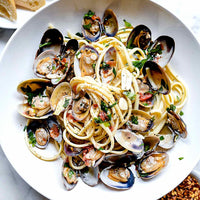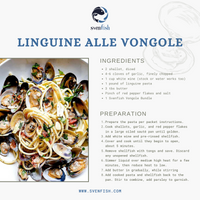 "Linguine Alle Vongole" means linguine with clams in Italian but we've given you more than just clams! The Vongole Bundle gives you a delicious balance of seafood making it super easy to whip up an impressive pasta dish for four (or two hungry) people. 
One unit purchased includes: 
1/2lb bay scallops 

12 littleneck clams 

1/4lb lobster meat (pre-cooked)

1 bunch of parsley 

1 lemon
Vongole Bundle
The bundle was very good; fresh and carefully packed as always
Mollusk Heaven
The Vongole Bundle was a delight ! We had lobster rolls for dinner the first night and made spaghetti alle vongole the next. We sautéed the bay scallops with cherry tomatoes, garlic and a little white wine and tossed them on top of the spaghetti with the vongole for a fabulous pasta al frutti di mare. Superb. Thank You for all that deliciousness.