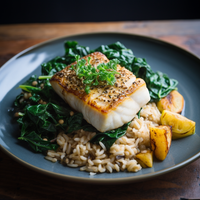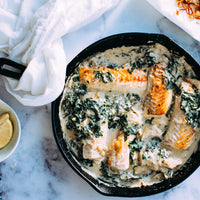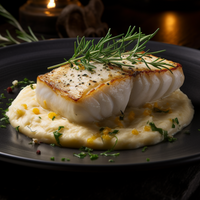 Halibut is a great option for people who are looking to indulge in a healthy fish that doesn't have an overwhelming flavor. Halibut is lean with a neutral flavor profile but a satisfying firm and flaky texture when cooked. Try it roasted with simple seasonings or pair it with bold flavors like black truffle sauce!

Source: Wild-Caught, Locally-Sourced (when available). 
One unit purchased is equal to one pound (two servings) of raw, boneless, skin-on fillet(s).
Amazing!
Absolutely fresh and moist and delicious.
Beautiful, Fresh and Delicious Halibut!
We were so impressed with the quality of this halibut. It was so fresh - and it cooked up so well. I would definitely recommend Sven to all my friends!
Amazing
Great fish and were so glad you delivered to
Charlestown MA
What could be better than fresh fish?
Delicious, fresh fish delivered right to your door! We like our halibut grilled.
Great service and as always a great piece of fish.