Clams - Littleneck (Dozen)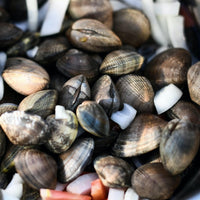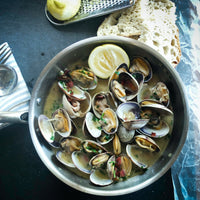 Clams - Littleneck (Dozen)
True to their name, these are the smallest - yet most flavorful - clams you can get. Littleneck clams are hard-shelled and perfect for pastas, clambakes, chowders, or just steamed in butter & garlic, served with bread! Steamer clams are also available.
Source: Ocean-Farmed, Locally-Sourced (when available).
One unit purchased is equal to one dozen (12) live clams, in the shell.