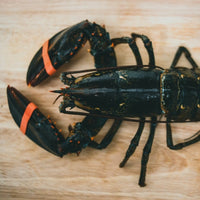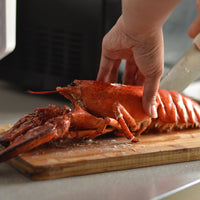 Get your claws on the iconic Atlantic lobster! Known for their abundance of sweet, succulent meat - and for being lathered in butter. To make your favorite lobster dishes from scratch you need live lobster! Pre-cooked lobster also available.
We strive to provide you with hard shell lobsters but when they are not available, firm shells will be substituted. Due to the low margins and high perishability of live lobsters, this product cannot be discounted using discount codes, coupons, and/or bundling.

Source: Wild-Caught, East Coast Local (when available).
One unit purchased equals one live lobster, the size of your choosing.
The lobster was very delicious and so fresh! The amount of lobster was perfect for my family, and it arrived very quickly and on time. Overall enjoyed the lobster very much, and will be ordering again.