Goat & Pork Garlic Scape Sausages - Ghost Dog Dairy Farm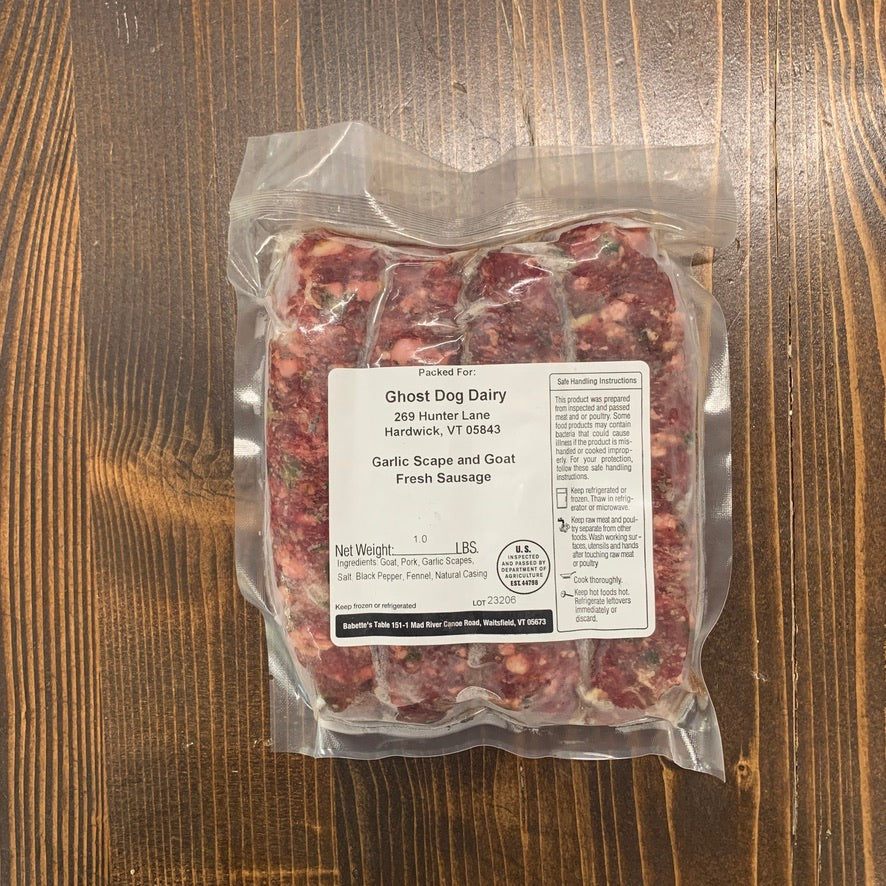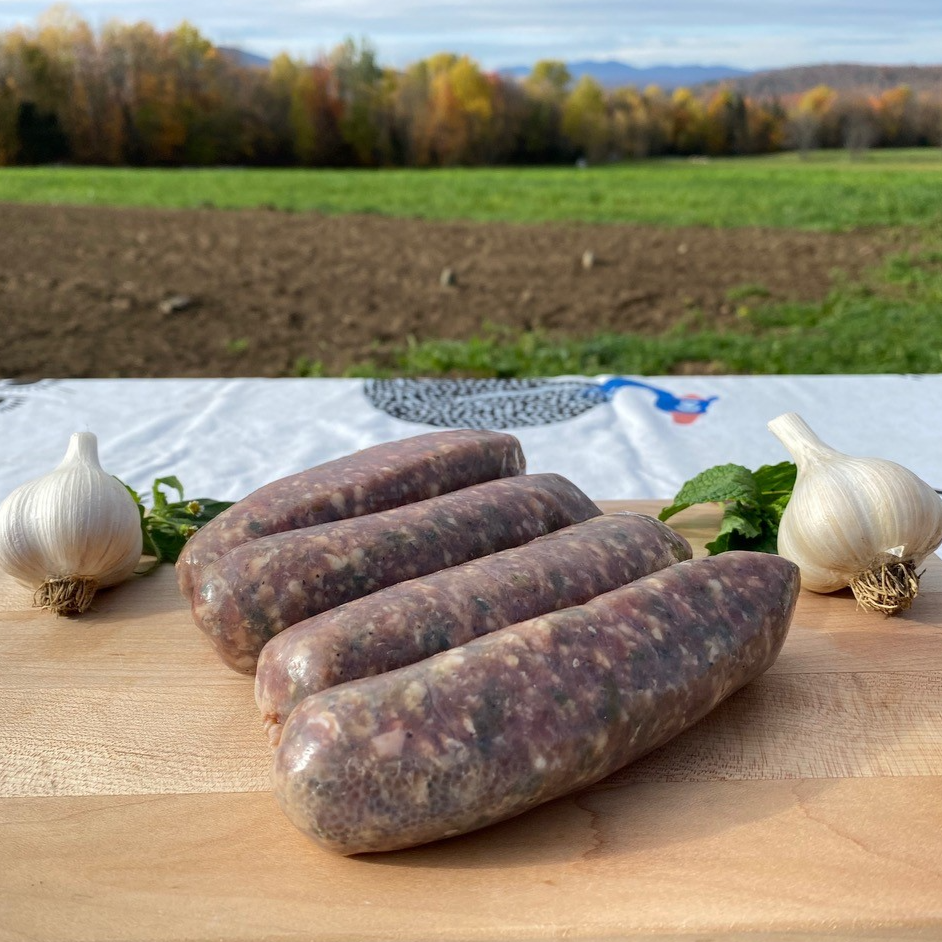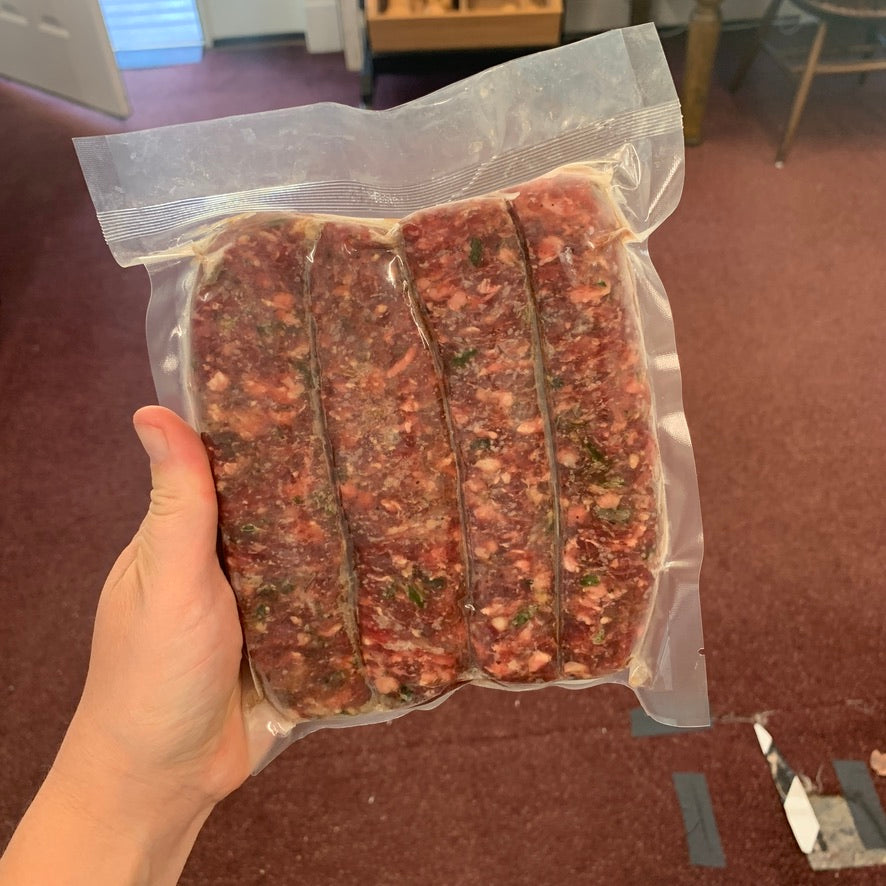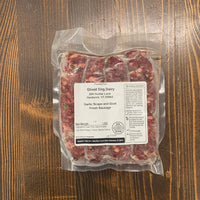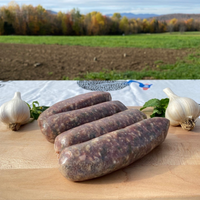 Goat & Pork Garlic Scape Sausages - Ghost Dog Dairy Farm
These very unique sausages are a blend of grass-fed goat and pork, combined with fresh organic garlic scapes. Where can you find that!? They can be added to enrich a soup or pasta sauce or enjoyed as the main course. A scape is the flower of the garlic plant and is more mild flavored than the clove. 
A purchase of 1 equals a one pound packages of 4 sausages. 

The goats are raised with Ghost Dog Dairy's own organic pasture and hay. Young goats are raised within the herd on mothers milk. No use of pesticides, antibiotics or GMOs.