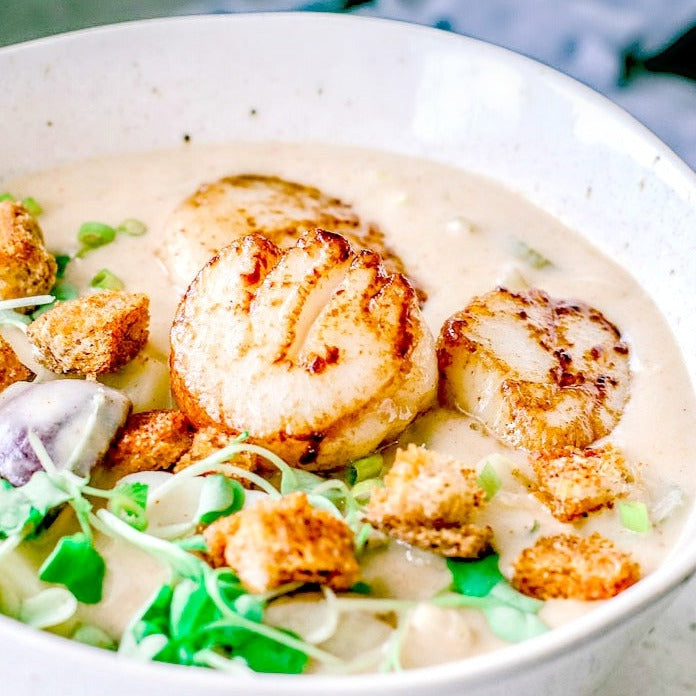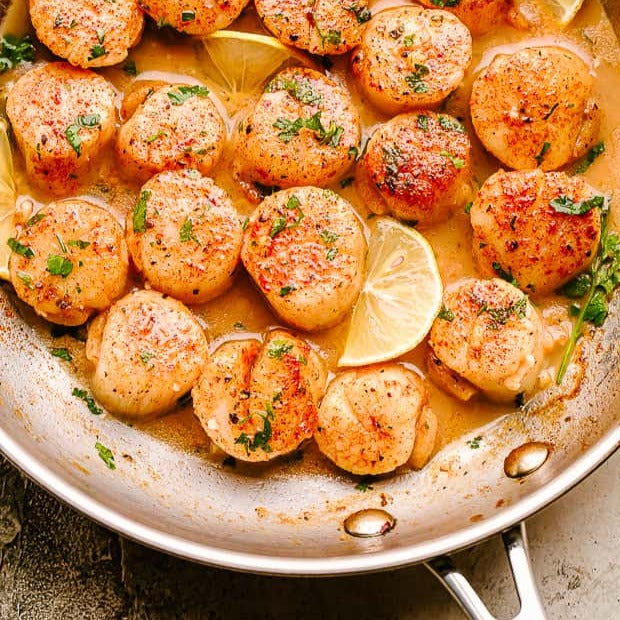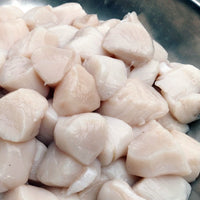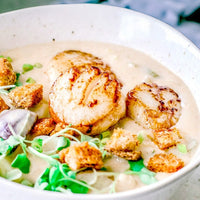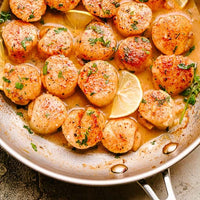 Scallop chunks are irregular sized bits, not whole scallops, but just as fresh and delicious! Sometimes fishermen accidentally tear or break scallops during harvesting, so we offer chunks as an economical solution to limit food waste. Great for stews or casseroles or toss in to any meal to add more lean protein! These are "dry" scallops.
Source: Wild-Caught, Locally-Sourced (when available). 
One unit purchased equals one pound of raw scallop chunks.
"Dry" is the seafood industry term for natural scallops, which have not been treated with phosphates. Natural scallops have a slightly tan, or "vanilla" color.
Delicious fresh scallop chunks, the pieces were a variety of sizes (as described above), most of which are bay scallop sized or larger which them easy to cook.