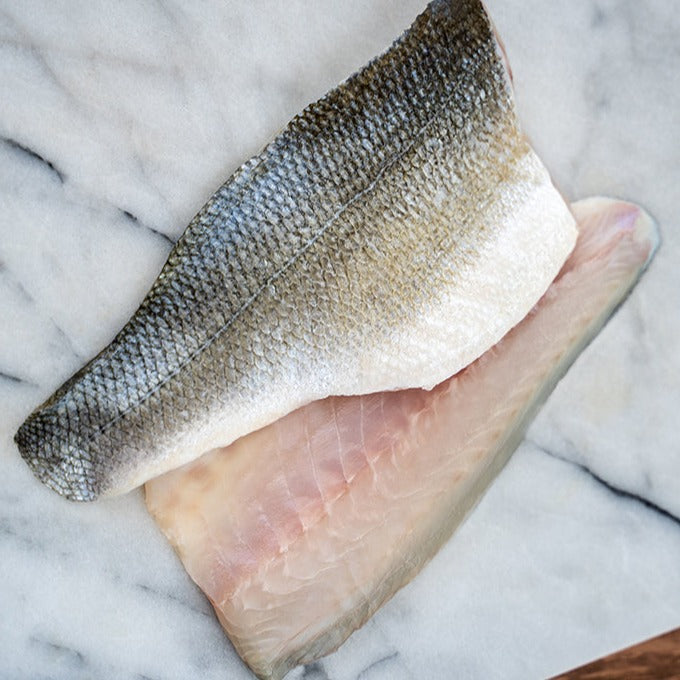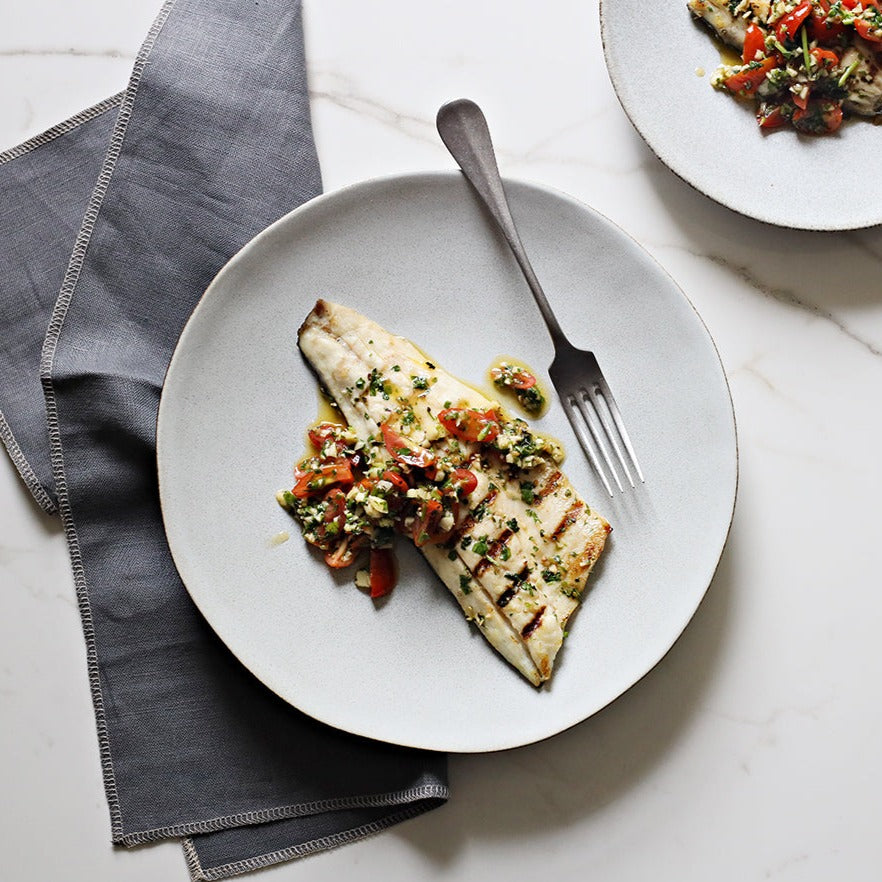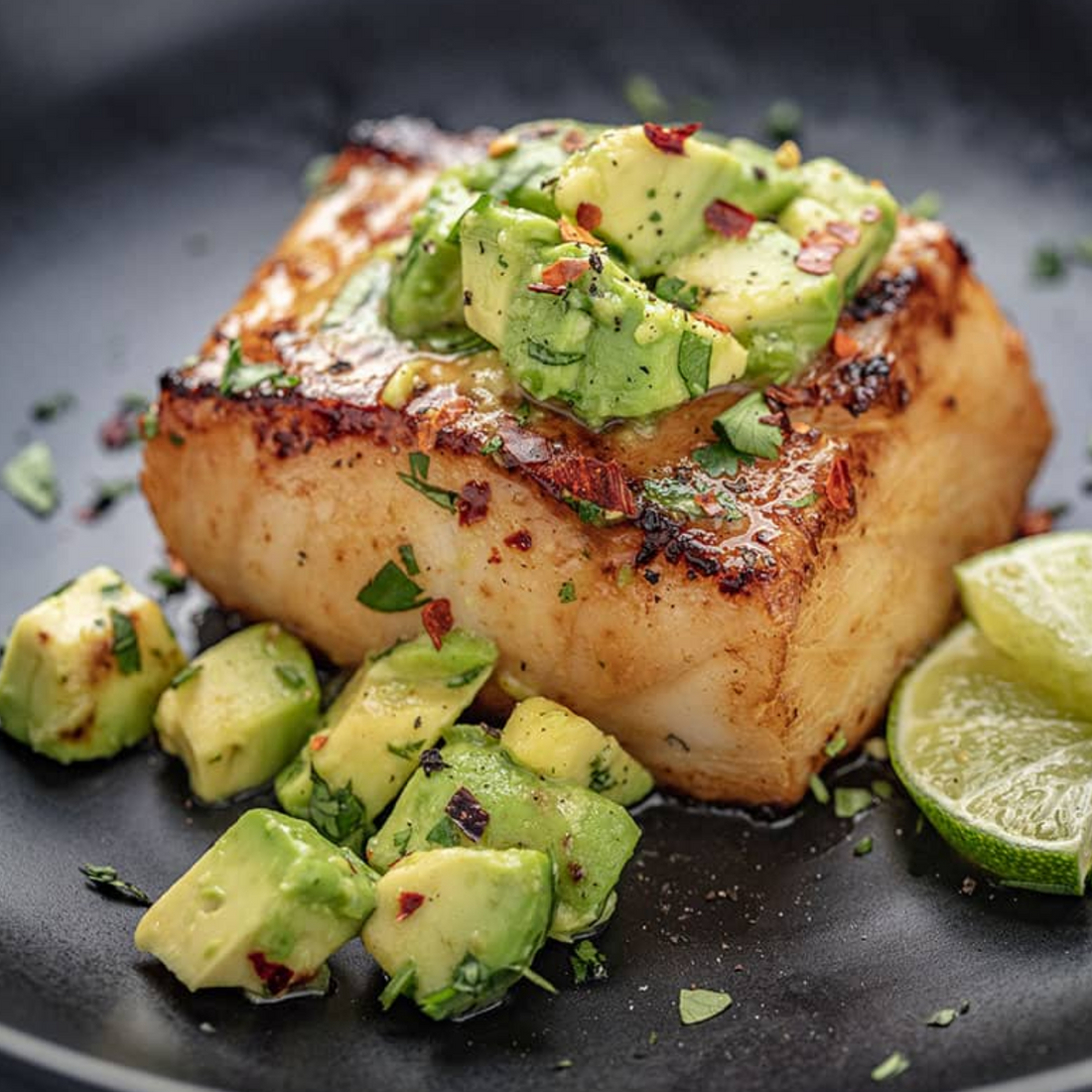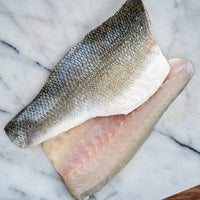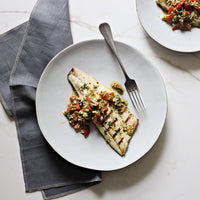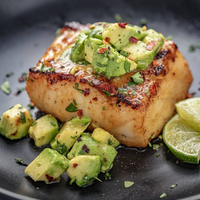 Branzino is also known as European or Mediterranean sea bass. A favorite filet among seafood lovers, the light, flaky flesh has a delicate, slightly sweet taste that lends itself to many culturally inspired flavors but we recommend Mediterranean flavors.

Source: Ocean-Farmed, Greece.
One unit purchased is equal to one pound (two servings) of raw, boneless, skin-on fillet(s).
Delicious
I have had Branzino in restaurants and loved it so I was thrilled when you posted it. I used the recipe in your email and it came out delicious. Everything else in my order- the pecorino cheese with truffle, bacon and sausage were also wonderful